Cherry's Gillian O'Brien's Life As A Founder, Sister, and Yoga Instructor
What's it like being a being a founder, sister, and yoga instructor? Gillian O'Brian has the answer for you.
Author's Note: Here's a bonus article for today! This is my last free Q&A on Founder to Founder. The next edition (and following ones) will be for paying subscribers only. Subscribe now if you want to continue reading great stories that you won't find anywhere else.
Executive Summary:
Picking a sibling as a cofounder isn't a bad choice. It's best to pick a co-founder who you have had a long relationship with built on trust. Siblings usually fit the bill.

Good things come to those who persevere. All founders know it takes dedication, grit, and patience to build their company.

Some of the best founders solve problems they've experienced first-hand. There's no better motivation for solving a problem than the pain experienced from said issue. Founders need a 'why' to do what they do, and past pain is a solid answer to that question.
Standout Quotes:
"If you work hard and dedicate yourself to something, it will work out in the end."

"We entered our relationship as business partners with a prerequisite understanding of how the other 'worked.'"
I got the chance to speak with Gillian O'Brien, co-founder and CEO of Cherry. Cherry is an office benefits startup that allows employees of companies to choose their own perks. Our conversation ranged from her experiences as starting a company with her sister to being a yoga instructor. O'Brien obtained her Bachelor's degree from New York University. After graduating, she and her sister participated in Y Combinator's startup accelerator as part of the Winter 2019 (W19) batch.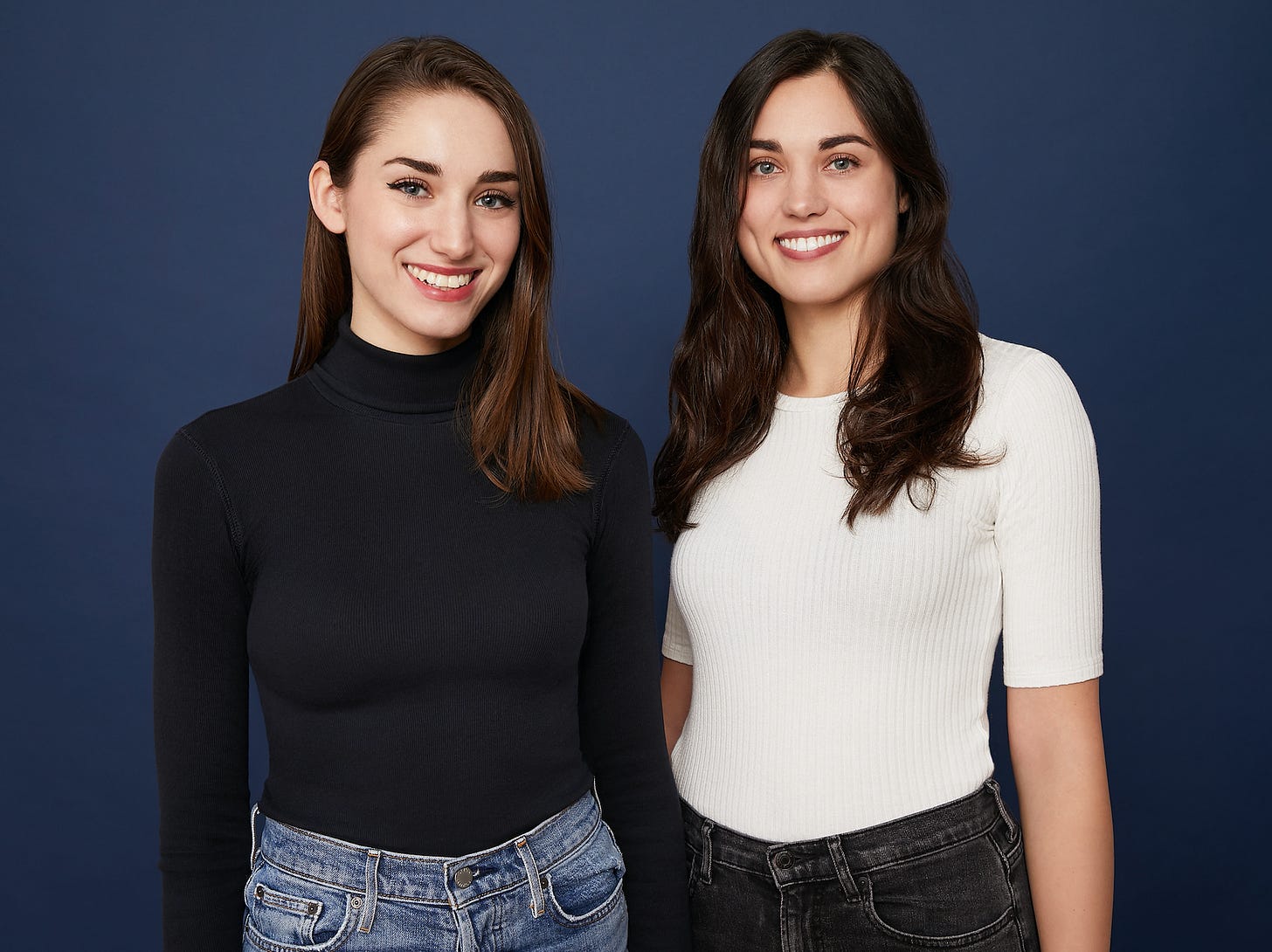 Cherry co-founders Gillian (left) and Emily O'Brien (right).
Frederick Daso: What's it like having your sister as a co-founder?
Gillian O'Brien: Deciding to start a company was a huge risk — and though nothing makes that less daunting, it certainly helped that I had already gone through many of the ups and downs of life with Emily. Work puts an additional strain on a relationship, but we had a strong foundation between us to build from. We entered our relationship as business partners with a prerequisite understanding of how the other "worked." (How does she respond to stress, success, inconvenience, and day-to-day challenges?)
Funny thing is I get this question a lot, so I've taken the liberty of writing a whole article as an answer here.
Daso: Why are you particularly interested in the employee perks space?
O'Brien: I experienced this problem firsthand. I was working at a startup that offered benefits I couldn't use. I realized I was missing out on a few thousand dollars each year because of this - and my company was wasting money too. This sparked my interest in the problem space. Companies are evolving their offerings as the lines between work and life blur, and I'm interested in how employers can set their employees up for success in an individualized way, and how to create a streamlined process for that to happen.
Daso: Why are you so interested in fitness and wellness?
O'Brien: I'm a Registered Yoga Instructor -I did an immersive 200-hour intensive to become an RYT (Registered Yoga Teacher). I don't actively teach - I am obsessed with fitness and self-improvement. I decided pursuing my RYT was a great way to deep-dive. My sister is also an RYT for the same reason!
Daso: What's one thing you've learned about yourself after going through the challenge of being an RYT?
O'Brien: Becoming an RYT takes a minimum of 200 hours - and because I did an intensive, the entire process for me was jammed into one very physically taxing month. Though it was (at times) exhausting, it was a short chapter in my life, and at the end of it, I felt so accomplished and satisfied receiving a certification. It was a bite-sized experience that served to solidify my feeling that if you work hard and dedicate yourself to something, it will work out in the end.
Daso: Are there any founders in particular that you've emulated their management style? Or have you come up with techniques to execute based on your own experiences?
O'Brien: Yes - I admire Mathilde Collin and her laser focus on discipline and mindfulness.
Daso: How has building Cherry into what it is today changed you as a person?
O'Brien: I already knew I was a resilient person, but building Cherry has given me a much thicker skin and strengthened my ability to persevere. When I look back on the challenges we've overcome to get to where we are now, I know that we have the grit to move past future obstacles that will undoubtedly present themselves as we continue to grow our business.
Daso: If there's one thing people should know about you and Cherry, what would that be? Why?
O'Brien: The one thing people should know is just how impactful it can be to give your employees freedom, flexibility, and choice. We've talked a lot about how Cherry helps save time and money, but it's also an instrument for companies to use their influence to improve employees' lives outside the office.
Previous F2F Q&A articles:
Latest Forbes Article: Wren, A Y Combinator Carbon Offset Startup, Raises $1.5M From Union Square Ventures And Paul Graham To Empower Individuals Building A Greener Planet
If you enjoyed this article, feel free to check out my other work on LinkedIn and my personal website, frederickdaso.com. Follow me on Twitter @fredsoda, on Medium @fredsoda, and on Instagram @fred_soda.