Discover more from Founder to Founder
Founder to Founder is a newsletter centered around issues and commentary on the challenges startup founders and employees face.
Over 3,000 subscribers
Startup Spotlight #35: DeckRobot
DeckRobot is the first-on-the-market AI-powered automation for the slide-writing.
Latest F2F Case Study - Case Study: Arize AI's Cofounders Discuss Their Path Towards Product-Market Fit
I got the chance to speak with Tony Urban, founder and CEO of DeckRobot, about what he's working on at his startup, and any advice he has for emerging entrepreneurs.
Urban started DeckRobot after almost five years at McKinsey. As a consultant, he drew thousands of PowerPoint slides and after one failed bootstrapped startup, he decided to solve the slide-making problem which bothered him personally since college.
DeckRobot is the first-on-the-market AI-powered automation for the slide-writing. The startup takes raw slides and does all the formatting in one click.
DeckRobot is hiring sales reps and engineers! Please send your resume to
astoryforsoda@gmail.com
for me to forward it to Tony. Share this article with others for them to apply for the role too!
Startup Spotlight: 

DeckRobot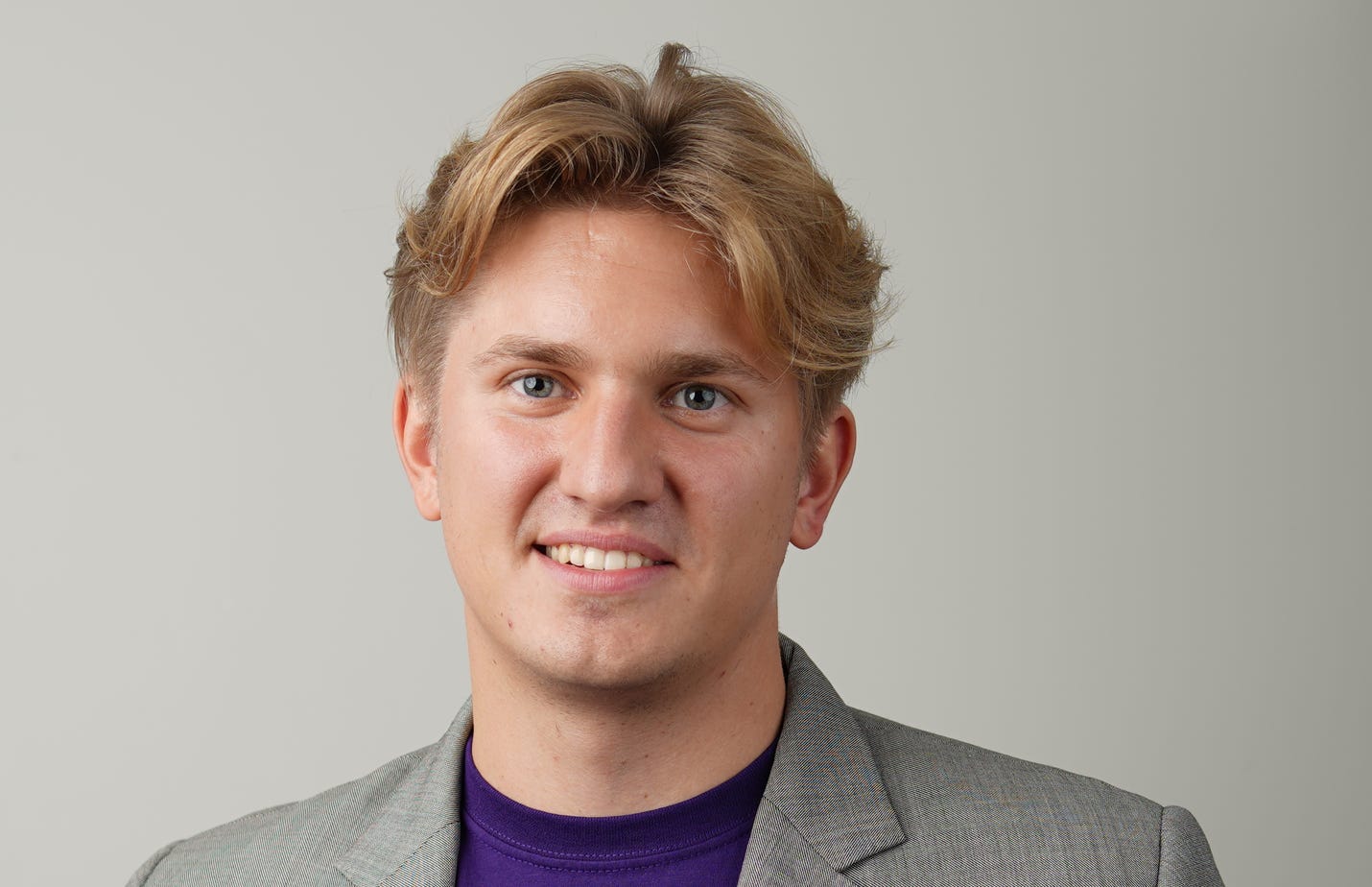 DeckRobot founder Tony Urban.
Problem: There are 100+ million office employees every month spend hours on corporate slide decks. Over 95% of PowerPoint users can't make brand-complaint and appealing slide decks.
Market: The total addressable market (TAM) is estimated to be around $20B, which is Microsoft Office's annual recurring revenue (ARR). The serviceable addressable market (SAM) is $3B (professional tools for graphics & slides, e.g., ThinkCell, Templafy, Mekko Chart).
Solution: DeckRobot, the AI add-in for PowerPoint, makes consistent corporate slide decks in one click.
Team: I am the CEO and founder. Our HQ is in San Francisco, CA. DeckRobot's R&D office is in Kyiv, Ukraine and our sales offices are in London and New York.
Recent Success:
Urban: Our strategy on deep integration with our clients and providing bespoke customizations for Enterprise clients really paid off. We're the only vendor that adjusts the solution up to the product and security requirements of each client. 
Probably, my consulting background helped us to get really customer-obsessed and always take an extra step to make sure 100% of our users are happy with the product. Our Account Manager, Roman, once took a 16h long flight the same day we won a contract with a new customer. Later, he personally onboarded the first 100 users on 1:1 sessions. No surprise, we are really blessed that despite the COVID crisis our client portfolio grows and clients order more licenses. 
Recent Struggle:
Urban: We work with Enterprise clients and many times it's hard to avoid the temptation of starting onboarding new clients many months before we get actually paid. The payment cycle could be 2-3 months long and the contract cycle as long as 6 months. Putting client interest first is a sound long-term strategy but could be sensitive to the company's finances. It's never easy to find a balance between being a profitable business and a client-focused organization.
Founder Advice:
Urban: Always talk to your customer! Before you start the company, before you make your first MVP, before you do your first raise, before you hire your first Sales rep, before you hire the next 50 - always talk to your customer! As a startup, you need to answer just one question: what product does your customer need, nothing else. As simple as that! The day you know what product your customers demand, the magic product-market fit starts. Product-market fit is the only silver bullet to make your startup success and your team rich.
Three Cool Founders You Should Know About
:
Urban: Here are three founders you should check out next!
Dmitry Matskevich, Founder of Handl: Handl provides a flexible API for document capture and data extraction by merging deep learning with human-in-the-loop.

Stephan Ilyin, Founder of Wallarm: Wallarm is a uniquely advanced, AI-powered application security platform designed for modern web applications and APIs.

Dmitry Korolev, Founder of TraceAir: TraceAir is software powered by drone data to help clients to complete construction projects on time and within budget.
Who should I profile next? Leave your suggestion in the comments:
DeckRobot is hiring sales and engineers! Please send your resume to
astoryforsoda@gmail.com
for me to forward it to Tony. Share this article with others for them to apply for the role too!
Why you should become a paid subscriber to Founder to Founder:
Get connected to elite tech entrepreneurs through in-depth Founder Case Studies

Receive exclusive documents crafted by top founders on how to build your company

Access a growing audience of venture capitalists, product managers, software engineers, and people passionate about technology

Hear real, raw experiences from entrepreneurs that you won't see anywhere else
Previous F2F Q&A Articles:
Latest Forbes Articles:
If you enjoyed this article, feel free to check out my other work on LinkedIn and my personal website, frederickdaso.com. Follow me on Twitter @fredsoda, on Medium @fredsoda, and on Instagram @fred_soda.